Gaming has become an integral part of many people's lives, offering immersive experiences and entertainment. When it comes to gaming, two primary platforms dominate the landscape: PC gaming and consoles. Each platform has its unique characteristics, benefits, and limitations. In this article, we will explore the differences between PC gaming and consoles, helping you understand the factors to consider when choosing your gaming experience.
Hardware and Performance:
PC gaming offers the advantage of customizable hardware. Gamers can select and upgrade components like processors, graphics cards, and memory, allowing for superior performance and graphics quality. On the other hand, consoles provide standardized hardware, ensuring optimal performance and game compatibility without the need for individual upgrades.
Game Titles and Exclusives:
PC gaming and consoles offer a varied selection of game titles, but there are differences in terms of exclusives. Consoles often have exclusive game titles developed specifically for their platform, creating unique gaming experiences. PC gaming, on the other hand, offers a wide range of games, including console ports and a vibrant indie game scene.
Cost and Affordability:
Cost is a significant consideration when choosing between PC gaming and consoles. Consoles typically have a lower upfront cost, providing a complete gaming package out of the box. However, PC gaming can offer long-term cost savings as individual components can be upgraded over time, extending the lifespan of the system and potentially reducing the need for purchasing new hardware.
Game Controls and Input Devices:
Consoles come with dedicated controllers designed for gaming, offering a consistent and familiar control scheme. PC gaming, on the other hand, provides more flexibility in terms of input devices. Gamers can choose between controllers, keyboards, mice, or even specialized peripherals for specific genres like flight simulators or racing games.
Backward Compatibility:
Backward compatibility refers to the ability to play games from previous generations. Consoles often have limited backward compatibility, allowing gamers to play a selection of older titles. In contrast, PC gaming enjoys extensive backward compatibility, with the ability to play games from different eras and access legacy content without relying on emulators or specific hardware.
Online Connectivity and Multiplayer Experience:
Both PC gaming and consoles offer online connectivity and multiplayer experiences, but there are notable differences. Consoles typically have integrated online services and a streamlined multiplayer experience, often requiring a subscription fee. PC gaming provides a wider range of online platforms, such as Steam and Epic Games Store, offering diverse multiplayer options, free-to-play games, and dedicated servers.
Modding and User-Created Content: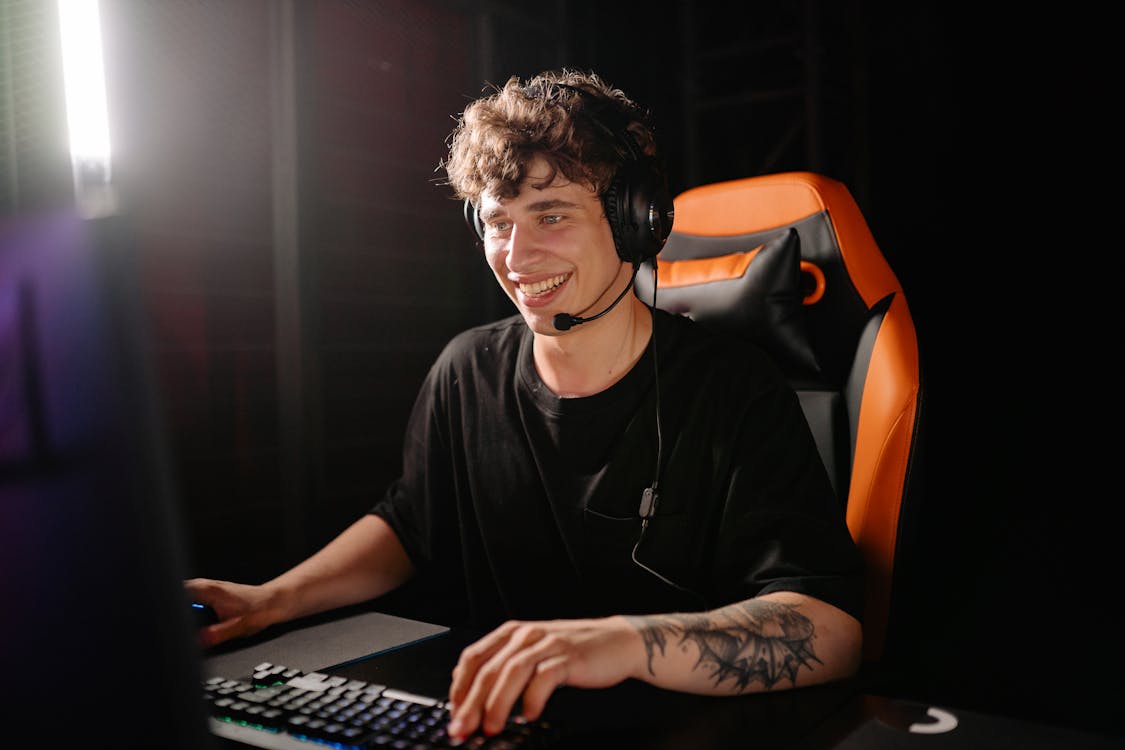 PC gaming has a vibrant modding scene, allowing players to modify and customize games. Modding offers the opportunity to enhance graphics, introduce new features, and create unique gameplay experiences. Consoles, on the other hand, have limited modding capabilities due to restrictions imposed by the platform manufacturers.
Accessibility and Ease of Use:
Consoles are designed with simplicity and ease of use in mind. They offer a plug-and-play experience, with a user-friendly interface and dedicated gaming features. PC gaming, while versatile, may require a certain level of technical knowledge for setup and maintenance, especially when it comes to hardware upgrades or troubleshooting.
Versatility and Additional Functions:
PCs, beyond gaming, are versatile devices that can handle various tasks like content creation, productivity, and entertainment. Consoles, while primarily focused on gaming, often provide additional functions like media streaming, Blu-ray playback, or access to other entertainment apps. However, PCs offer a wider range of software and applications outside the gaming realm.
Gaming Community and Culture:
Both PC gaming and consoles have their dedicated gaming communities and cultures. PC gaming communities often thrive on online forums, modding communities, and social platforms, fostering collaboration, sharing, and customization. Consoles have dedicated fan bases, exclusive events, and a strong sense of community through features like voice chat, online multiplayer, and eSports.
Choosing between PC gaming and consoles ultimately comes down to personal preferences and priorities. PC gaming offers customization, superior performance, and a wide range of games, while consoles provide simplicity, affordability, and exclusive titles. Consider factors such as hardware flexibility, game titles, online multiplayer experience, backward compatibility, and your preferred gaming community to make an informed decision. Whichever platform you choose, both PC gaming and consoles offer immersive experiences, thrilling gameplay, and hours of entertainment.